Dieser Bulowa Chrono wird versteigert, es war aus dem Persönlichen Besitz des Astronauten Commander Dave Scott ...Start Gebot $50.000.00!
In anbetracht dessen dass es die einzige Uhr ist die versteigert wird, die jemals im Weltraum war, bin ich auf das Ergebniss gespannt was die Uhr bringen wird. Sämtliche andern Omega's wurden nach einstellen des Appolo Program gestifftet an das Smithsonian Institut. Eine Omega jedoch wurde gestohlen, die ist sicherlich für immer verloren!
rrauction.com/preview_itemdetail.cfm?IN=9001
Auch versteigert werden Reliquien aus vielen Apollo Flüge .
http://www.rrauction.com/preview_gallery.cfm?Category=0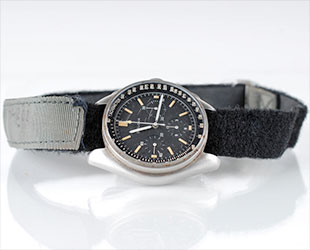 Links der Astronaut
Commander Dave Scott mit der Uhr am Arm.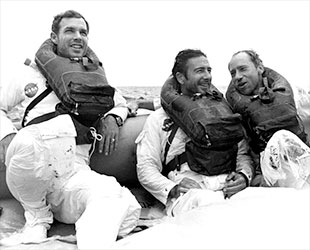 Gruß

Jimmy
-------------------------------------------
Don't talk to me about naval tradition. It's nothing but rum, sodomy and the lash.
Sir Winston Churchill
Post was edited 4 times, last by "Geronimo" ().